Week In Review: Notre Dame Team, Recruiting News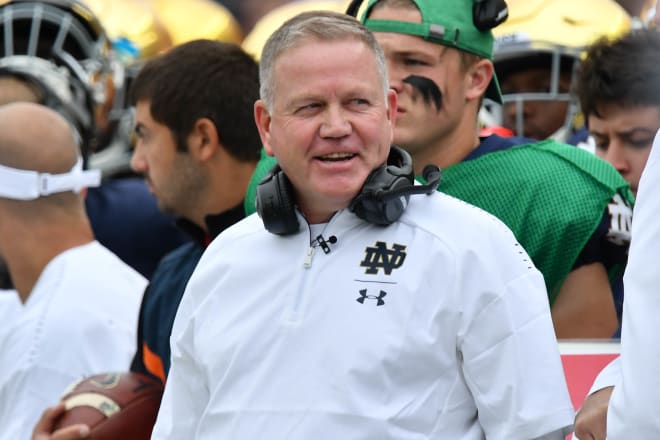 WEEKLY FEATURES
NOTRE DAME TEAM CONTENT
NOTRE DAME RECRUITING NEWS
LUCKY CHARMS
PODCASTS
Driskell and Somogyi break down the Notre Dame safeties ahead of the 2019 season. What should you expect from the talented unit?
Holland and Singer break down where Notre Dame stands with its 2020 defensive back board, answer mailbag questions, and more.
Driskell and Somogyi discuss an important game on the schedule, at Stanford late in November.