With Recruitment Open, 2020 CB Jalen Huff Ready To See Notre Dame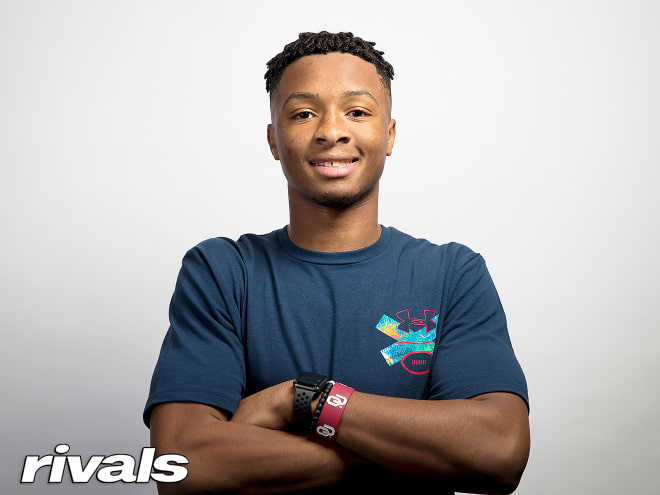 Former Oklahoma cornerback commit Jalen Huff is back on the market and will start checking out multiple schools soon.
One of those schools is Notre Dame, where Huff will unofficially during the first weekend of April.
Notre Dame was recruiting Huff while he was still committed to Oklahoma and has amped up the contact since he opened his recruitment back up.
"They've been recruiting me for a while," Huff said. "Coach Lyght came to my school and we've been keeping contact up and building a relationship."
Huff said he's learned a ton about Notre Dame through his conversations with cornerbacks coach Todd Lyght.
"Talking to Coach Lyght, he's a cool guy," Huff told Blue & Gold Illustrated. "He's told me a lot about the university and what they have to offer on and off the field. That definitely interests me. Notre Dame is a top four team in college football, so that definitely interests me."
Lyght's resume, Huff said is a big reason why he has such respect for the Irish staffer.
"He's a very professional and very knowledgeable guy," Huff explained. "He knows the game of football and knows some life lessons that only a few people can teach."
Along with Lyght, Huff is intrigued by the history and tradition on and off the field at Notre Dame.
The Buford (Ga.) High product has seen Notre Dame before and said he's a fan of how the program is run.
"It's a very prestigious school all the way from the academics to the football program," Huff said. "I've been up once a few years back, and there's no goofing around."
Huff holds a strong offer list, including Notre Dame, Auburn, Oklahoma, Oregon, South Carolina, Tennessee, Georgia Tech, Michigan State, Penn State, and several others.
Over the next few weeks and months, Huff is planning to visit Notre Dame, Michigan State, Georgia Tech, Kentucky and Tennessee.