{{ timeAgo('2023-02-28 13:22:21 -0600') }}
football
Edit
Podcast: Clint Cosgrove on Notre Dame's selection of OL coach Joe Rudolph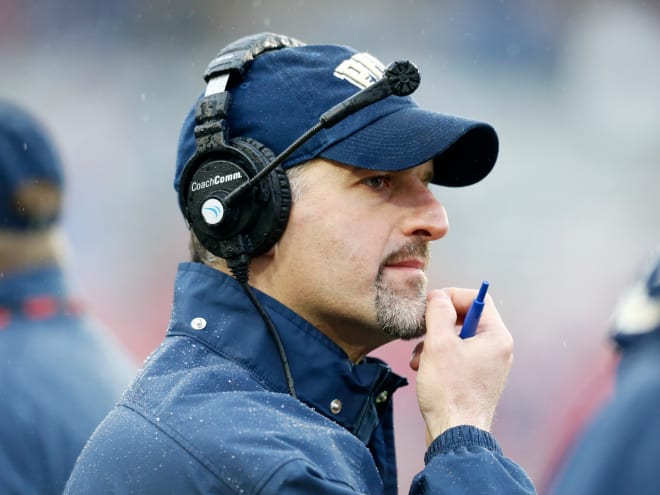 Notre Dame's offensive coaching staff appears to be settled. The final piece came into place Monday with Virginia Tech offensive line coach Joe Rudolph expected to replace the retired Harry Hiestand.
Rudolph may be best known for his work at Wisconsin, where he was a tight ends coach from 2008-11 and the associate head coach, offensive line coach and either offensive coordinator or run game coordinator from 2015-21. Rivals national recruiting analyst Clint Cosgrove crossed paths with Rudolph throughout his career, which made Cosgrove the perfect guest for this week's Inside ND Sports podcast.
Cosgrove, who was on the football staffs at Nebraska, Minnesota and Dartmouth, discussed why Rudolph has had success, what to expect from the transition from Hiestand to Rudolph, how Rudolph attacks recruiting, his expectations for new offensive coordinator Gerad Parker and quarterbacks coach Gino Guidugli, how big of an addition five-star defensive tackle Justin Scott would be for ND, what cornerback commit Karson Hobbs can do to earn a four-star rating and more.
Then Tyler James and Eric Hansen answered questions from Twitter and The Insider Lounge (25:47)
SUBSCRIBE TO INSIDE ND SPORTS TO STAY IN THE KNOW ON NOTRE DAME ATHLETICS