Wide Receiver Kevin Austin Fractures Foot, Expected To Return This Season
The early favorite to take over as Notre Dame's go-to receiver will be out of action for an unspecified time.
The team announced Wednesday junior Kevin Austin had surgery Monday to repair a "fifth metatarsal fracture on his left foot." He suffered the injury during football-related activities July 29. There was no listed timetable for return, but he is expected to play this year.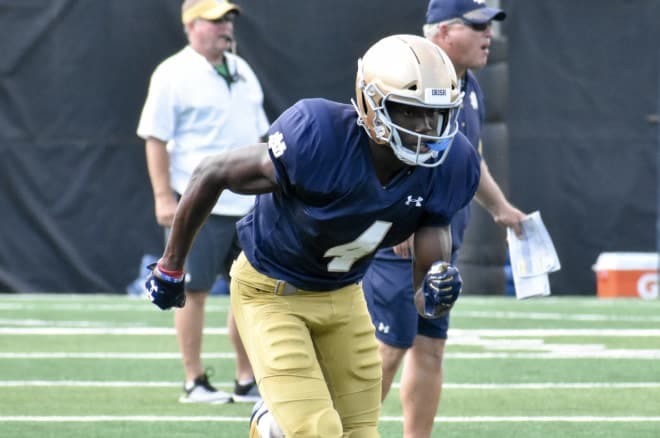 Austin (6-2, 210 pounds) did not play last season due to a team suspension, but he was allowed to practice. The No. 88 overall player in the 2018 class per Rivals caught five passes for 90 yards as a freshman. He took first-team snaps at the "W" boundary receiver position, vacated by Chase Claypool, during Notre Dame's lone spring practice.
Notre Dame can begin fall camp Aug. 7, though it has not formally announced a camp start date after its schedule changed last week upon joining the ACC for the 2020 season. The season opener has not been set, but games can begin no earlier than Sept. 7.
Northwestern graduate transfer Bennett Skowronek and fifth-year senior Javon McKinley are the logical candidates to take over at boundary receiver while Austin is out.