Tight End Commit Kevin Bauman Has Another Great Visit To Notre Dame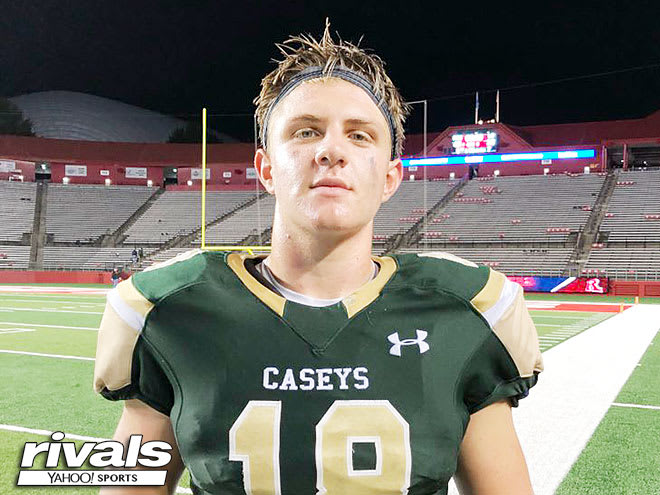 Irish tight end commit Kevin Bauman had a job to do this past weekend.
Bauman and his fellow four-star Notre Dame tight end commit Michael Mayer were dispatched to South Bend to assist the Irish coaching staff during the first official visit weekend of the cycle.
The efforts paid off Saturday night when Rivals100 receiver Jordan Johnson announced his commitment to the Irish.
When Bauman learned Johnson was joining him in the class, he was ecstatic.
"I was stoked," Bauman said. "That's another incredible addition to a great class and an elite offense."
Bauman admitted though that he isn't the pushiest recruiter in the world.
The four-star chooses simply to let his fellow prospects take in Notre Dame for themselves, with perhaps some light nudging in the right direction.
"I think once you go on campus, it takes a certain kind of person to really feel that Notre Dame atmosphere," Bauman said. "I think the guys who were there this weekend are guys that feel that energy and that connection. It's the greatest place in the country and there's no other place like it."
Of course, recruiting wasn't the only reason Bauman came to South Bend over the weekend.
The Red Bank (N.J.) Red Bank Catholic standout got a chance Saturday to watch his future position group in action, and said he's excited to join them next fall.
"The tight ends were the first ones on the field," Bauman explained. "I loved his intensity with the guys and the way he was coaching them and teaching them. It's really where I see myself, and that's a great thing that I can picture myself in those drills and being coached by him."
Bauman spent the majority of the practice with the tight end group, and loved what he saw.
"The energy and the atmosphere, even for a spring practice, was incredible," Bauman said. "The intensity and the competitiveness was great, and it was great to hang with Coach Long and the tight ends and see what they were doing during practice."'
Overall, it was a great visit for Bauman, who couldn't be happier with his decision.
"It honestly gets better every time," Bauman said. "Each time I go, I find new things about it but also get more comfortable and really get the assurance that this is the place. It's awesome."