Notre Dame set to hire Max Bullough as graduate assistant linebackers coach
One of Marcus Freeman's graduate assistants from his time as Cincinnati's defensive coordinator will be reuniting with him at Notre Dame.
Max Bullough, who spent the last three seasons at Alabama as a graduate assistant coaching inside linebackers, will join Notre Dame's staff as a graduate assistant linebackers coach, a source told Inside ND Sports. Bullough will fill the position vacated earlier this offseason by James Laurinaitis, who took the same job at Ohio State after one season at Notre Dame.
Bullough updated his Twitter bio Saturday: "Son of 2, Husband of 1, Dad of 3! Coach Linebackers at the University of Notre Dame!!"
Inside ND Sports previously reported Thursday on The Insider Lounge the possibility of Bullough filling the role.
SUBSCRIBE TO INSIDE ND SPORTS TO STAY IN THE KNOW ON NOTRE DAME ATHLETICS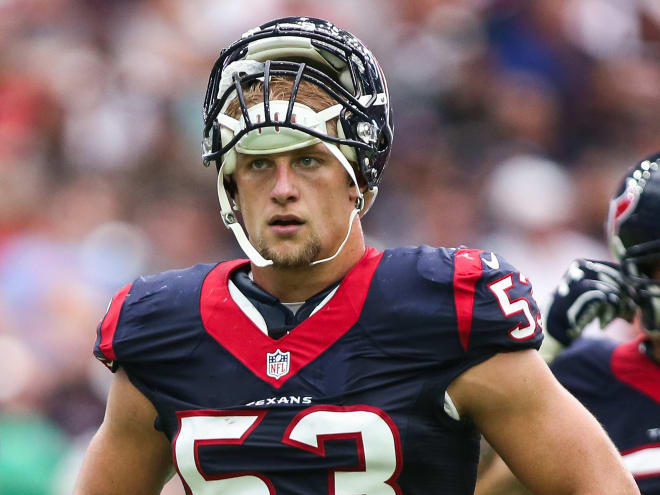 Bullough was a four-year letterwinner, three-year starter at middle linebacker and one-year captain for Michigan State (2010-13). The former four-star recruit at Traverse City (Mich.) St. Francis Catholic followed the Spartans legacy of his father, Shane, and grandfather Hank.
But Max Bullough also has Notre Dame ties in his family tree. His grandfather on his mother's side, Jim Morse, played halfback at Notre Dame (1954-56), and his uncle, Jamie Morse, played cornerback for the Irish (1976-77).
Bullough played three seasons (2014-16) for the Houston Texans in the NFL and spent a few months in early 2018 under contract with the Cleveland Browns.
The graduate assistant role Bullough had on Cincinnati's 2019 staff was his first in coaching. Notre Dame cornerbacks coach Mike Mickens and special teams coordinator Brian Mason were also at Cincinnati that season.
Bullough was elevated from graduate assistant to an analyst role at Alabama earlier this offseason before being offered the opportunity at Notre Dame.