Notre Dame's Mike Mickens Is Familiar With New DB Offer Rod Moore
Clayton (Ohio) Northmont class of 2021 defensive back Rod Moore had a strong junior season and started to net scholarship offers last fall.
When he visited Notre Dame for the Boston College game last November, he held offers from Akron, Ohio and Toledo. Fast forward to today, and Moore sits at 21 scholarship offers.
The dead period enacted by the NCAA due to the spread of the coronavirus certainly isn't slowing down Moore's recruiting process.
"It's been a dream come true," Moore said. "To get these offers, it's overwhelming."
The 5-11, 170-pounder added Notre Dame to his offer sheet Tuesday afternoon, which was a big moment in his recruitment. He earned the offer from new Irish cornerbacks coach Mike Mickens.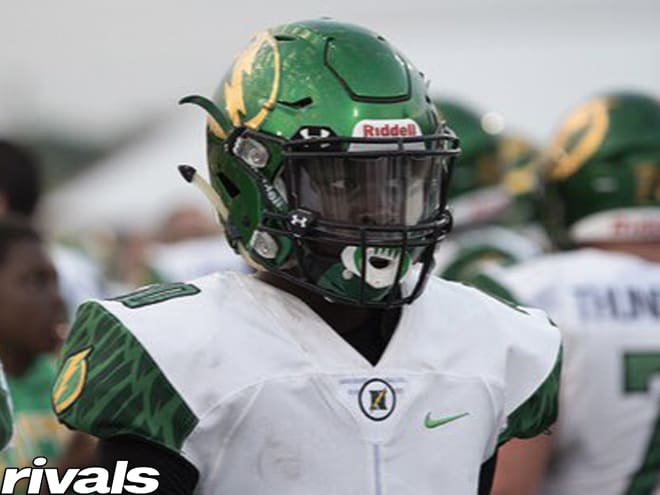 You can actually point to Moore landing an offer from Cincinnati Feb. 1 as the moment his recruiting process started to blow up. From there, he picked up offers from Maryland, Pittsburgh, Georgia Tech, Duke, Wisconsin and others.
"I knew him already," Moore said of Mickens, who recruited Moore while coaching at Cincinnati. "I texted Coach Mickens last week and [Tuesday] he asked me how everything is going. He told me to FaceTime him, so we were talking about everything, and I asked him where I was in their recruiting process. He told me that I was offered by then."
Moore didn't see the offer coming.
"It was a surprise," he said. "I didn't think they were that interested in me. It was really shocking."
Whether one looks at it from an academic or football standpoint, Notre Dame is one of the biggest, if not the biggest, offers on Moore's list. The Irish have made a mark already on his recruitment.
"It means a lot," Moore said of the offer. "It's a big school and one that will probably be at the top of my list. I know they offer a great education, and that's important to me and my family as well — life after football and all of that."

Mickens wants to get Moore back on campus at Notre Dame, but how soon that will be able to happen is very much up in the air. The dead period runs through at least April 15, but at this point it is unknown how long it'll actually last.
Moore would also like to make a commitment before he begins his senior campaign.
"I really want to try to do it before the football season so I can have the focus on my team and getting a state championship," he said.
Rivals lists Moore as a safety and many schools see him playing that position at the next level. Some college programs like Moore's talents as a cornerback/safety hybrid, while Notre Dame's Mike Mickens has communicated to Moore that he sees him as a corner.
Moore reports that he made 85 tackles, forced three fumbles, recovered two fumbles and intercepted four passes.