Notre Dame's J.J. Starling, KK Bransford make Naismith All-America teams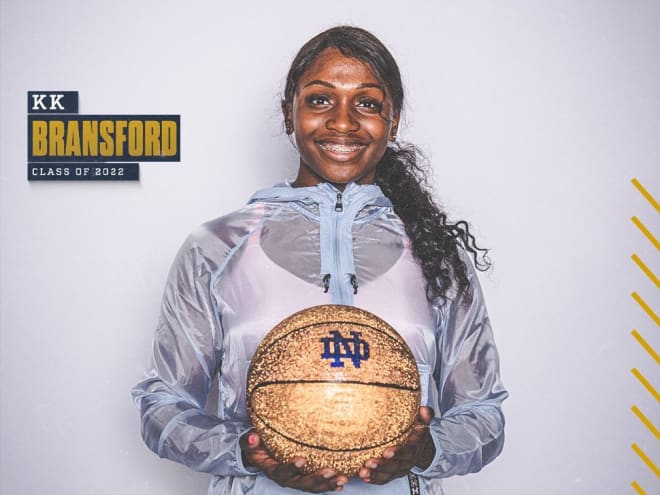 Notre Dame basketball recruits J.J. Starling and KK Bransford were named to the Naismaith All-America basketball teams on Thursday.
Starling, a 6-foot-4 guard, made the boys third team, while Bransford, a 5-10 guard, made the girls third team. The two five-star recruits were named McDonald's All-Americans in January.
Starling is from Baldwinsville, N.Y., but plays for national boys hoops powerhouse LaLumiere in LaPorte, Ind,
Bransford plays for Ohio's No. 1 high school girls basketball team in the largest enrollment class (Division I), Cincinnati Mount Notre Dame. The Cougars (26-0) play Mason (25-2) for a regional title on Saturday night.
She is averaging 21.6 points, 8.0 rebounds, 5.1 assists and 2.4 steals a game for MND, which has a 98-game winning streak.
2022 Jersey Mike's Naismith National High School All-America Boys Teams
2022 Jersey Mike's Naismith National High School All-America Girls Teams