Notre Dame Pledge Michael Carmody Commits To All-American Bowl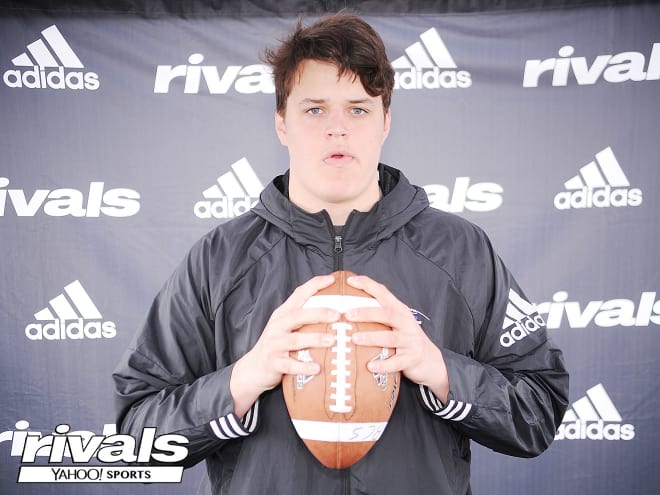 Notre Dame commits in offensive tackle Tosh Baker, wide receiver Jordan Johnson, drop end Jordan Botelho are also committed to the All-American Bowl.

Carmody, a 6-foot-6, 290-pound offensive tackle, made a verbal commitment to Notre Dame in June. He picked the Fighting Irish over the likes of Ohio State, Penn State, and Texas A&M.
Rivals ranks Carmody as the No. 2 prospect in the state of Pennsylvania and the No. 36 offensive tackle prospect nationally.

"He's a great kid. He works hard; he's a leader," Mars head coach Scott Heinauer told Blue & Gold Illustrated. "He's a 4.1 [GPA] student. He's a basketball player as well as a good football player. He's a kid who keeps to himself but we're going to depend on him."
Notre Dame has 17 commitments in the 2020 class, which ranks No. 11 in the nation, ahead of the likes of Florida, Oregon, Auburn, Texas, Oklahoma, and Washington.
Notable alumni for the All-American Bowl (formerly known as the U.S. Army All-American Bowl) include Tim Tebow, Odell Beckham Jr., Ezekiel Elliot, and Trevor Lawrence. 91 alumni of the game have been selected in the first round of the NFL Draft.