Notre Dame Extends Three New Offers Down South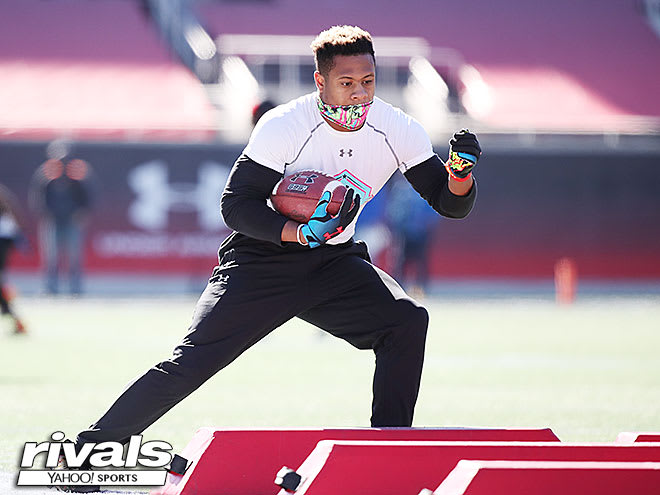 The spring evaluation period is in full swing, and Notre Dame extended three new offers on Tuesday evening.
Here's a rundown of the new Irish targets and what you need to know about them.
Ealy, the No. 17 ATH in the class and No. 175 overall player in the nation, is currently committed to Ole Miss to play both football and baseball. Ole Miss has him in the class at running back.
However, despite his commitment, Ealy today released a list of schools he'll be "taking a closer look at until signing day." Those schools are Georgia, Michigan, Miss. State, Ole Miss, Oklahoma, Tennessee, Texas and USC.
It remains to be seen if Notre Dame will get traction here, but it would at least appear Ealy is listening to other schools even though he remains committed to Ole Miss.
According to MaxPreps, Ealy had 180 carries for 1,743 yards and 32 touchdowns as a junior. On the baseball field, Ealy batted .368 with 25 hits, 20 RBIs, 41 runs score and three home runs.
Swint holds early offers from Alabama, Florida, Georgia, LSU, Miami, Michigan, Tennessee and Wisconsin, among others.
The Georgia product was one of the first 100 prospects in the class of 2020 to receive a star rating from Rivals.
According to MaxPreps, Swint racked up 101 total tackles in 2017, including 35.5 tackles for a loss, 18 sacks and 30 quarterback hurries.
Chambliss claims early offers from Florida, Georgia, LSU, Michigan, Ohio State, Tennessee and others.
The Carrollton (Ga.) High product is the first class of 2021 player to pick up an offer from the Irish.
According to MaxPreps, Chambliss had 97 total tackles as a freshman, including 25 tackles for a loss, 12 sacks and 33 quarterback hurries.