Notre Dame Continuing To Evaluate Florida WR Bryce Gowdy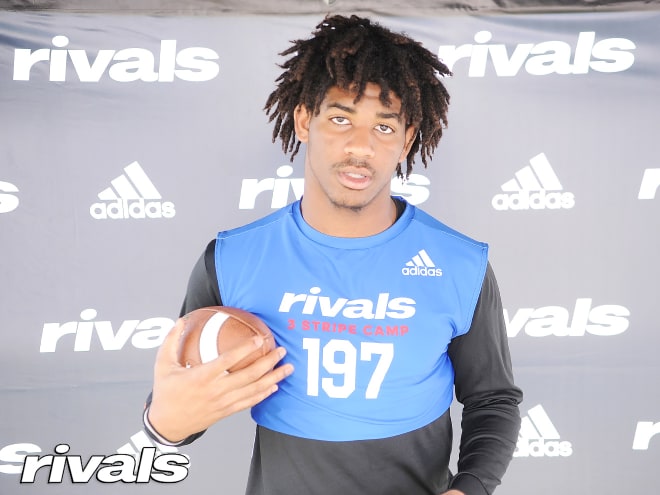 Notre Dame has one wide receiver in the fold in the class of 2020, and is continuing to evaluate its options to join him.
Deerfield Beach (Fla.) High four-star pass catcher Bryce Gowdy is one of those options, and Notre Dame is continuing to keep tabs on him.
"They keep sending me information about the school," Gowdy told Blue & Gold Illustrated. "About how academic they are and stuff about Miles Boykin. They're keeping me engaged and they're coming to evaluate me in the spring."
Wide receivers coach DelVaughn Alexander is the main contact point at Notre Dame for Gowdy, and the receiver said it's easy to tell why players are eager to play for Alexander.
"He wants to coach me to be the best," Gowdy said. "I can tell when I talk to him that he's real passionate about coaching his kids up."
Gowdy has a ton of offers from all over the country, including Auburn, Florida, Florida State, Kentucky, Nebraska and several others.
Notre Dame, Gowdy said, stands out among those schools because of what it does for its athletes.
"Academically, they're elite," Gowdy said. "They separate themselves from other schools academically, not to mention they're a top four team and they put out great players."
Gowdy hasn't been to Notre Dame yet, but a visit is in the works, should that spring evaluation with Alexander go well.
Before the summer, Gowdy will trim his list of schools, provided he can make enough visits to be completely informed.
"After spring, I'm going to narrow it down to seven, then five," Gowdy said. "I'm definitely going to make it a point to visit Notre Dame."