Notre Dame Commit Paulson Adebo Makes 'Any Team Better Immediately'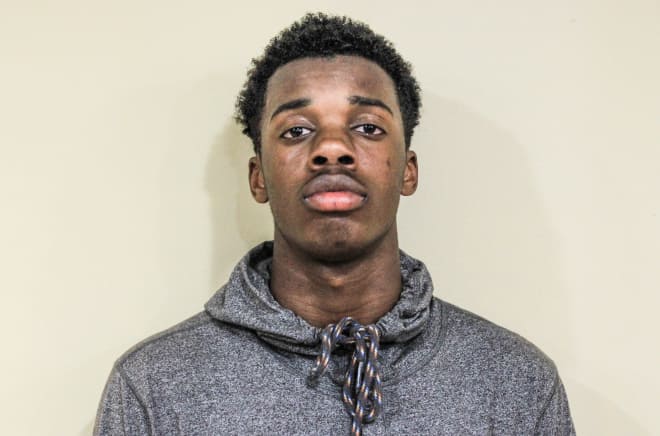 Paulson Adebo, a three-star Notre Dame defensive back commit out of Mansfield (Texas) High, will take his official visit to Notre Dame this weekend.
In Adebo, Mansfield head coach Daniel Maberry said Notre Dame will be getting a player that is a true game-changer.
"He's going to make any team better immediately just by stepping on the field," Maberry said. "He's going to bring a lot, just because of his work ethic, his size, his speed and his agility."
According to Maberry, Adebo is solid on his pledge to the Irish, and should fit right in when he arrives in South Bend.
"He hasn't talked to me about anybody else," Maberry said. "I think he'll be a great fit there. The reason why he loves Notre Dame so much is what it represents. It's a great academic university and that really excites him.
"On the field, he's going to bring a lot. He's a 6-foot-2 cornerback that can cover and run."
Maberry couldn't say enough about Adebo's on-field skill set.
"Paulson is an exceptional player," Maberry said. "He's got great size, great speed and great ball skills. He's an incredibly smart ball player. You tell him something one time, and he retains it.
"His work ethic is exceptional. He's the hardest working kid you have. There's so many things that he brings to a team. He's just an all-around good player."
Of course, there are thousands of athletic high school football players across the country. Maberry said what separates Adebo from a run-of-the-mill prospect is his dedication to doing things the right way.
"The thing that makes him stick out is that the fact that he takes pride in everything he does," Maberry said. "He's an exceptional student, he cares about the classroom.
"On the football field, he cares about doing things the right way. If he makes mistake, there's nobody harder on him than himself. He takes pride in doing things the right way. I think that drive is what's helped him be successful."
Maberry added that Adebo's willingness to adapt is another factor that makes him the talented player he is.
"If he's struggling with something, he's going to work on it to make sure he's not struggling anymore," Maberry said. "I think that's what sets apart good players from great players.
"There's a lot of players with a lot of talent, but he's one of those kids where if he's not doing something well, he's going to figure out how to do it well."
And it's not just on the field. Maberry said that Adebo's in-game dedication and passion carries over to the rest of his life as well.
"He's a guy that people flock to," Maberry said. "His teammates love him. He's got a great personality and he's great student. Off the field, he's just as good a kid as he is on the field.
"I've been blessed with a lot of really good kids here at Mansfield and he is one of them. He's one of those guys that you love being around and love hanging out with. But when it comes time to get on the field, he does the right things."