{{ timeAgo('2021-03-30 10:57:47 -0500') }}
football
Edit
Initial 2023 Rivals100 Loaded With Notre Dame Football Targets
Rivals.com released its first Rivals100 for the 2023 class on Tuesday, and it featured many prospects with Notre Dame offers.
There are four five-star prospects to start the rankings cycle, two of whom hold offers from the Fighting Irish. Milton (Ga.) High defensive end Lebbeus Overton is the No. 1 player in the nation, and he was offered by Notre Dame on St. Patrick's Day.
"One of my teammates, Jack Nickel, being committed to Notre Dame, he always makes sure he gets a word in about them," Overton told Rivals.com. "It's funny but it's pretty cool. The coaches make sure they get in contact with me too."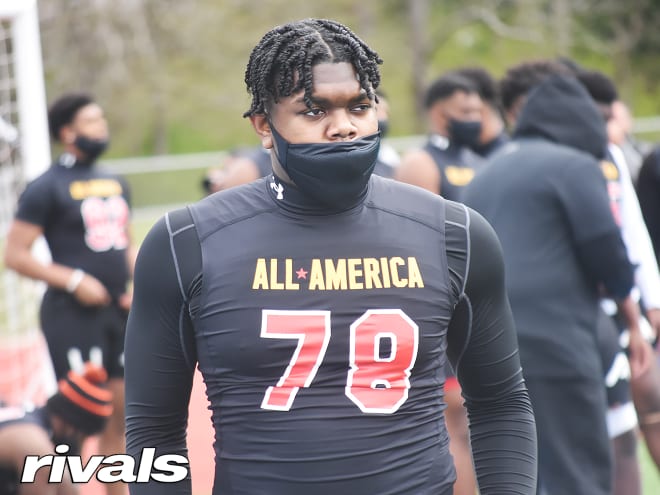 The No. 3 player nationally is New Orleans Isidore Newman School quarterback Arch Manning. The Irish offered Manning on St. Patrick's Day as well.
"Notre Dame -- that was awesome," Manning told Rivals.com. "They're really impressive. It always seems like they're always getting really good guys there, and really good offensive linemen."
Here is a rundown on some other notable Irish targets in the 2023 Rivals100.
– Back on Jan. 31, 2020, Mentor (Ohio) High defensive lineman Brenan Vernon became Notre Dame's first offer of the 2023 class. Notre Dame's Mike Elston has cultivated a strong relationship with Vernon, who Rivals ranks as the nation's No. 9 player.
– The highest ranked player from the state of Indiana is Merrillville (Ind.) Andrean linebacker Drayk Bowen, who Notre Dame offered several weeks ago. Rivals lists Bowen as the No. 16 player nationally.