{{ timeAgo('2019-10-08 09:39:09 -0500') }}
basketball
Edit
HOOPS: Big Time Official Visitor Due In For Notre Dame
Blue & Gold Illustrated can confirm that Hyattsville (Md.) DeMatha center Hunter Dickinson will be officially visiting Notre Dame this weekend, per a source.
Dickinson ranks as the No. 37 overall prospect and No. 5 center in the 2020 class, per Rivals.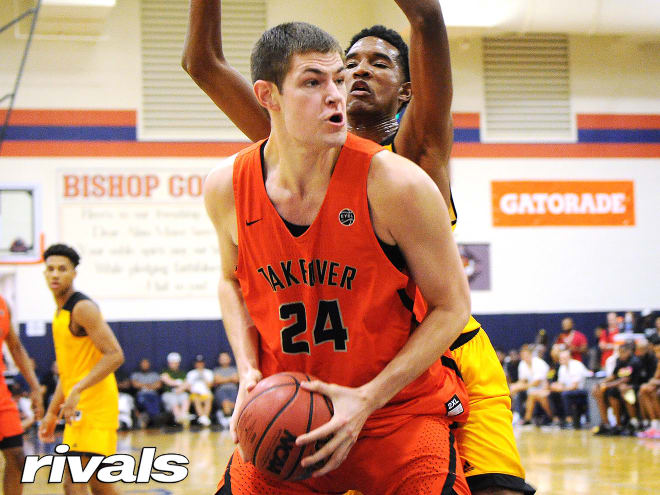 The elite four-star big man narrowed down his recruitment to Duke, Florida State, Michigan, and Notre Dame last week.
"They have been there since the start of my recruitment," Dickinson said about Notre Dame. "Coach Brey has made me the number one guy from the beginning."
Dickinson would be a huge addition to the future of the Notre Dame men's basketball team if they are able to land him.
"A true throwback to the days of massive, space eating centers, Dickinson takes his time to set up on the block and does all of his damage on the interior," Rivals.com analyst Eric Bossi said of Dickinson. "He is strong, he is tough, and he has great hands and soft touch. You just don't see many guys like him in college hoops these days."

The competition for Dickinson is fierce. Next weekend, Dickinson will take an official visit to Duke. Michigan is considered by some to be the favorite in this recruitment. Notre Dame will need to make a big impression on Dickinson this weekend.
Notre Dame has a pair of versatile big men committed in the 2020 class in Elijah Taylor and Matt Zona. The Irish also added Stanford guard transfer Cormac Ryan over the summer.