Four-Star CB Jaden Mickey Names Notre Dame A Finalist
Corona (Calif.) Centennial class of 2022 cornerback Jaden Mickey tweeted on Monday night that he had narrowed down his list from 19 down to four. The four-star prospect spoke to BlueandGold.com about why each school made his top group.
Cal: "They've always been showing me love. They were one of the first schools to recruit me. Getting Coach Tre [Watson] was a big move. They have great academics and life after football is a big thing."
Northwestern: "Another great academic school with a powerful degree. Their defense has been great. I watched Greg Newsome all last year. The longevity of the coaching staff is another thing. They sign great contracts and have a stable coaching staff."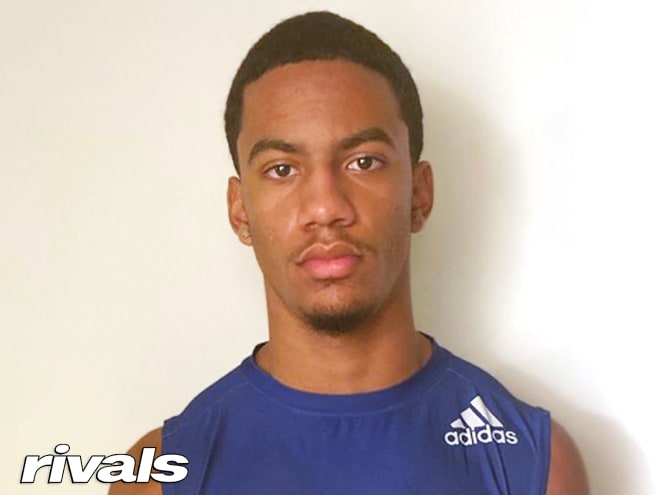 Notre Dame: "They're always fighting for a national championship. With the additions of Coach Freeman and Coach Mickens from Cincinnati, that's big. Notre Dame has a great defense. They also offer great academics and a great degree."
Oregon: "They were my dream school as a kid. They've been recruiting me pretty hard. My mentor, Ifo Ekpre-Olomu, he was an All-American cornerback from Oregon. I grew up watching them. It's always been a dream school of mine."
Mickey's scholarship offer from Notre Dame came Feb. 4 during a conversation with special teams coordinator Brian Polian, who recruits the West Coast for the Fighting Irish. Polian has led Notre Dame's pursuit of Mickey.
"Notre Dame is a really big one for me," Mickey said.
Polian was highly interested in Mickey but wanted to get a verified 40-yard dash time on the 6-0, 175-pound prospect. This was a request Mickey hadn't received from a college coach before, but he was excited for the challenge to earn his scholarship offer.
"I ran a 40 for him and sent him a video of it," Mickey said. "I ran it twice and sent him both. I was clocking 4.4s and 4.5s hand time.
"I was calm and cool. I know I'm not slow, so I went out there and ran my 40 and sent it to him."
Polian and the Notre Dame staff were clearly impressed by seeing Mickey run, considering that the scholarship offer went out soon afterwards.
"He said that the fact that I ran my 40 within a day of him asking was really impressive," recalled Mickey. "They know I want to come compete."
There's no set date for a commitment announcement from Mickey, but with a top four, it may not be too far off.
Rivals ranks Mickey as the nation's No. 35 cornerback and No. 20 player in the state of California.