Brian Kelly: 'This Group Is Gonna Win For A Long Time'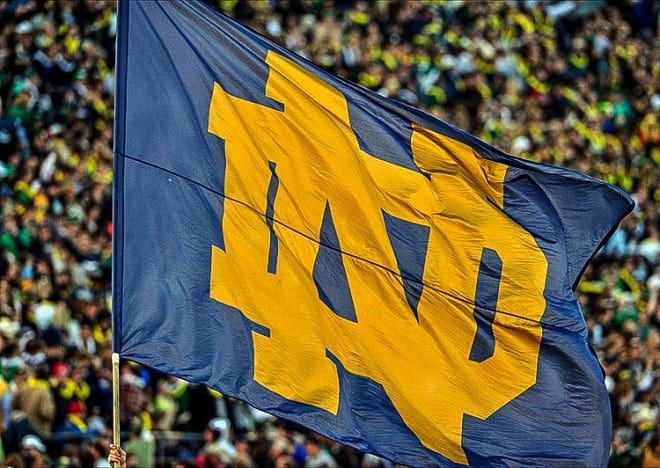 Notre Dame head coach Brian Kelly held his regular Thursday press conference.
Here's the highlights:
• Kelly said senior running back Tarean Folston (ankle) is "ready to play" against Stanford. After missing the past two games, Folston's had a good week of practice.
Defensive tackle Pete Mokwuah should be able to give the Irish some reps if he's needed, Kelly said. His ankle is much better.
• Kelly on his team's preparation entering a crucial game: "They're ready. They just have to break through. They're doing all the things I'm asking them to do, they just have to go win. It's going to happen. I would've liked that it happened a few weeks ago, and they would've as well, but they're ready to win."
• Sophomore running back Josh Adams has done what he's expected to do this year.
"You'll see a lot more from Josh as the season unfolds," Kelly said.
• Kelly said he's been able to evaluate his assistants as teachers in recent weeks. "I've been pleased.
In regard to Todd Lyght, the Irish defensive backs coach, Kelly said: "The first thing that I look for is communication and relationships. He's done a really good job in both of those areas."
Kelly also said that the team doing more positional meetings allow Lyght to give instruction. Notre Dame was previously doing defensive meetings as a team.
• Kelly says he and junior quarterback DeShone Kizer talked before the season about not letting the NFL draft or Heisman talk affect Kizer's play.
• Kelly: "I believe this group is gonna win for a long time. There's a lot of young players that are growing and learning."
Kelly said this is Notre Dame's least experienced football team since 1972. He compared this ND team to his 1999 Grand Valley State team which went 5-5 and then went 48-6 in the next four years, with two national titles.