Alabama Punter Jay Bramblett Commits To Notre Dame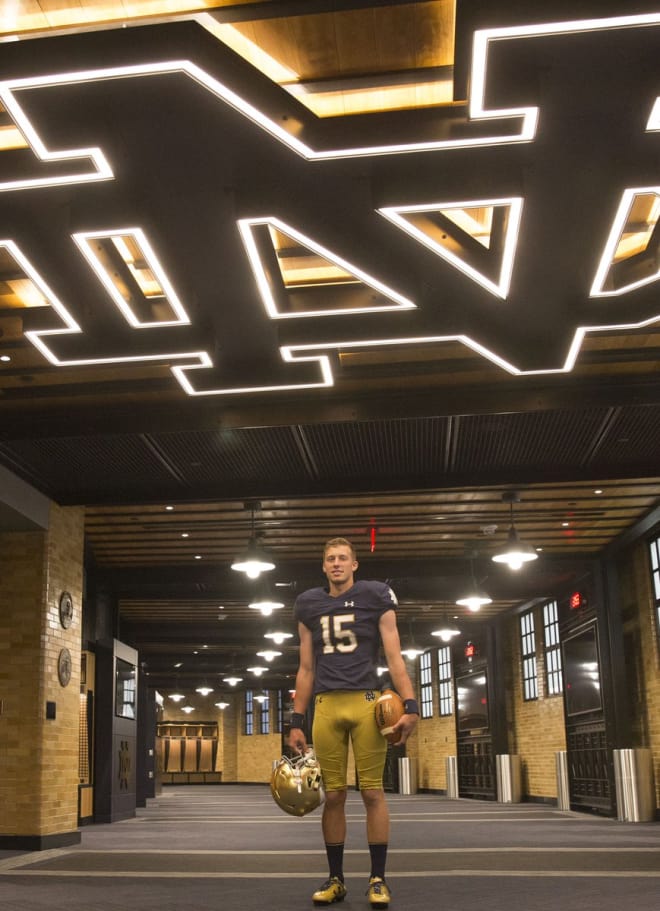 Commitment No. 11 is in for Notre Dame in the class of 2019.
Jay Bramblett, a punter from Tuscaloosa (Ala.) Hillcrest announced via Twitter Wednesday that he has committed to Notre Dame.
Bramblett took an unofficial visit to Note Dame on May 26, picked up an offer from the Irish and committed soon after.
Chris Sailer kicking rates Bramblett as a five-star prospect and the No. 1 punter in the class of 2019.
"Jay is a big -time high school punting prospect," Sailer said. "A great looking athlete with an explosive leg. He has an ideal frame for a D1 college punter. Jay punts for outstanding distance and big hang time. He easily averages 45+ yards, with 4.6+ hang time. He also shows the ability to hit punts 50+ yards, with 5.0+ hang time. He has great hands, his footwork is solid and he is one of the most consistent punters in the nation. He is a great competitor that punts with confidence. Jay is a fine young man that is always a pleasure to work with."
Bramblett gives the Irish 11 overall commitments in the class of 2019 and the first specialist in the class.