2022 Georgia ATH Terian Williams Enjoys First Visit To Notre Dame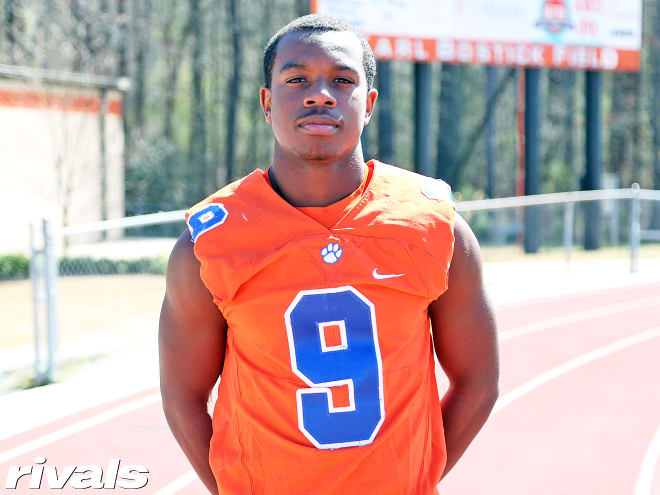 Notre Dame hosted several underclassmen on campus for the Blue-Gold game over the weekend, including Lilburn (Ga.) Parkview 2022 athlete Terian Williams.
Williams got his first look at South Bend over the weekend and came away impressed.
"The visit was great," Williams told Blue & Gold Illustrated. "I really loved the atmosphere, even though it's a small college. I really like everything that's going on up there, especially on the field."
On Saturday, Williams got to attend the Blue-Gold game, and said he was blown away by the atmosphere surrounding what was a glorified scrimmage.
"It was very energetic," Williams said. "I could really tell that the players and the coaches were really into it and ready for the season coming up."
Williams said being in the stadium and seeing how many fans showed up grabbed his attention in a big way.
"The crowd really caught my eye," Williams said. "They were really ready for what's going on and they were really into it. Everybody is like family up there and that really caught my eye when I went up there."
There's a long way to go in Williams' recruitment, but the rising sophomore already holds a few solid offers, including Tennessee and Kentucky.
As his recruitment continues, Williams said he'll be keeping an eye on a few specific factors while making visits.
"When I go to a school, the first thing I look for is academics, which Notre Dame obviously has," Williams said. "Then I look at the family environment and if I'd feel comfortable there."
More offers are surely on the way for the SEC country standout, and if Notre Dame ever joins that list, Williams said he'd be thrilled.
"I'd be honored to get an offer from a prestigious school like that," Williams said. "If you go anywhere and say you went to Notre Dame's it's going to mean something."