2021 RB Will Shipley Has "Incredible" Notre Dame Visit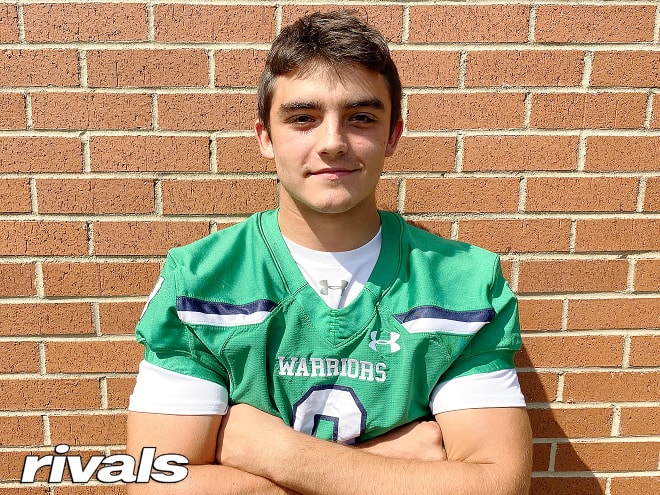 Since the Irish offered Shipley in May, the Notre Dame staff, led by running backs coach Lance Taylor, built a strong connection with Shipley. That bond strengthened in a big way during the visit, as Shipley and his parents spent extended time with Taylor and Co.
"Spending time with Coach Taylor made the trip for me," said Shipley. "He is such a good man and such a great coach. My family and I really enjoyed him."
Prior to his Notre Dame visit, Shipley was really hoping to get to spend time with Irish head coach Brian Kelly. Shipley knew that Kelly would be very busy during game day and understood that he may not get to catch up with him.
Shipley was able to meet Kelly on Saturday, and the four-star prospect was impressed.
"It was awesome to be able to speak with him, and it meant a lot, knowing how busy he was," noted Shipley. "He's a great guy."

There were a handful of big time Notre Dame commits and targets at the USC game, especially in the 2021 class. Shipley was able to spend a lot of time with the Irish commits.
"I absolutely loved getting to spend time with them," said Shipley. "I got to catch up with Tyler Buchner, which was great. I got to meet Blake Fisher and Gabriel Rubio -- two great dudes. That class is really something else; the best I've talked to in the 2021 class."
Shipley is planning to take his time with the recruiting process. After the season, he plans to narrow things down. It's clear that Notre Dame will be considered as one of his top schools.
"Notre Dame is going to play a role in my recruitment," Shipley stated. "This visit let me put a face to a name, and it definitely helped Notre Dame in a good way."
Rivals ranks Shipley as the No. 53 prospect in the nation and the No. 2 recruit in North Carolina in the 2021 class.