2017 DB Jaylen Kelly-Powell: Notre Dame 'Still Up There For Many Reasons'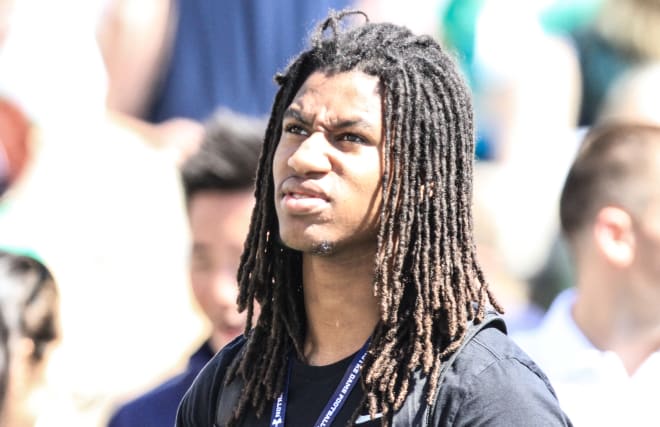 While many 2017 prospects and even 2018 prospects continue to narrow down their lists, others want to evaluate all their available options.
One player who falls into the latter description is Detroit Cass Tech three-star safety Jaylen Kelly-Powell, who is still considering all the schools in the top 14 he released over the summer.
"Recruitment is going great," the 6-0, 180-pound Kelly-Powell said. "I don't have any leaders. I'm open minded to everyone."
Notre Dame continues to recruit the three-star fairly hard. Kelly-Powell said he talks to Notre Dame every couple of days. He usually speaks with head coach Brian Kelly and defensive line coach Keith Gilmore.
"Our relationship is great," Kelly-Powell said of both coaches. "We talk about more than football."
Kelly-Powell said everything is going great with the Irish and Notre Dame is still "up there for many reasons" which include what the Irish can offer on and off the field to enhance a student-athlete's life after football.
"Notre Dame is a great school with great football," Kelly-Powell said. "The people there are great."
The senior safety has been to Notre Dame multiple times, so he isn't sure if he will visit South Bend again this fall. He said if he does return for a game he will pay close attention to the two positions Notre Dame is recruiting him at — safety and nickel.
Kelly-Powell is fresh off an official to Nebraska. His teammate Donovan Peoples-Jones, a five-star wide receiver, was also in Lincoln. Kelly-Powell said he unsure where Peoples-Jones will be going next and if they duo will take another official together.
Kelly-Powell does know where he will be headed next. He will be in Eugene, Ore., for an official visit to Oregon this weekend to see the Ducks take on the Virginia Cavaliers.
Kelly-Powell, who is ranked as the No. 31 safety nationally and the No. 8 player in Michigan by Rivals, is still unsure when he will make a commitment.