Notre Dame Visit 'Could Not Have Gone Better' For Three-Star Linebacker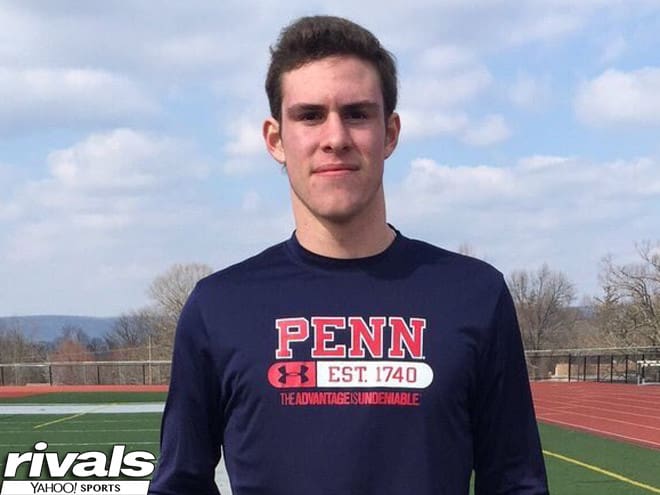 For 2018 three-star Mechanicsburg (Pa.) Cumberland Valley linebacker Charlie Katshir, getting the opportunity to visit Notre Dame was unlike anything he ever imagined.
"It was great," Katshir said. "It was a once in a lifetime thing. Not many kids get to do that, so I just soaked it all in and enjoyed myself."
Katshir said that there a few things about Notre Dame that really caught his eye.
"The campus and the facilities, obviously," Katshir said. "Just walking around campus and seeing all the statues and all the tradition around, it's just awesome."
During the game, Katshir said he took a moment to look around and realize where he was, and relish the opportunities he's been given.
"It was a lot of fun to see the old school stadium and getting to see Notre Dame play in person was great," Katshir said. "I was just thinking that this could be me one day, going through that routine. It's just crazy that that could actually happen."
Sitting right next to Katshir the whole time was his best friend Zack Kuntz, who also happens to be the No.1 tight end in the class of 2018.
Katshir said that having his best friend there with him only made the weekend that much more special.
"It was fantastic," Katshir said. "Not many kids get to experience that, but I got to experience it with one of my best friends. It could not have gone better."
Though they attend different high schools, Katshir and Kuntz started playing sports together at a young age, and Katshir said that playing football with Kuntz in college would be an incredible opportunity.
"That would be a dream come true," Katshir said. "But we'll have to see."
Though he hasn't been offered by Notre Dame yet, Katshir said he's already very interested in the Irish.
"Obviously it's a great school, so they'd have to be pretty high up there," Katshir said. "But I'm kind of just hanging back right now and seeing what happens."
Should an offer come though, Katshir said it would be a big one.
"It would mean a lot," Katshir said. "The tradition and the history of Notre Dame football is insane. That would be a big deal."