Notre Dame's 2019 Preseason Projections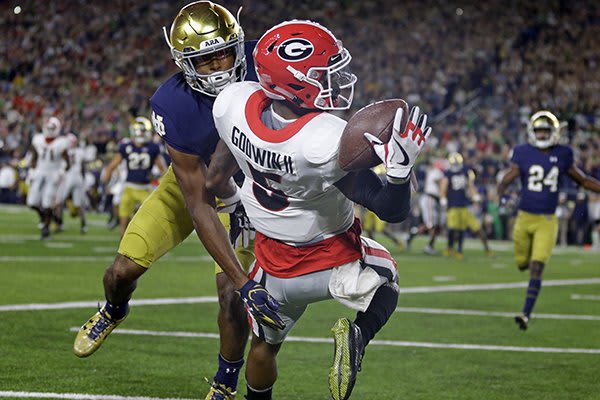 In three of the last four football seasons, Notre Dame has finished anywhere from 5th (2018) to 11th (2015 and 2017) in the final Associated Press poll.

That is the best four-year stretch for a full four-year graduating class at the university since 1990-93, when it placed all four seasons in the top 15: 1990 (No. 6), 1991 (No. 13), 1992 (No. 4) and 1993 (No. 2).
Believe it or not, the four-year stretch from 2015-18 was also the first time since 1990-93 that the Fighting Irish placed in the final top 15 more than twice over a four-year stretch.
The consensus early expectations from major national media outlets projects that will expand to four out of five this year.
For the 12-game 2019 regular season, Las Vegas odds have put the over/under win total for Notre Dame at 9.5. A 10-2 regular season mark would likely place it among the top 10 with a Big Six Bowl invitation, while 9-3 would probably put it outside the top 15 — but back inside of it with a bowl victory.
The lone programs projected with double digit wins are, naturally, Clemson and Alabama with 11 apiece. That duo has split four national titles between them the past four years and are the easy 1-2 choices again in 2019. Georgia and Oklahoma are both at 10.5, and Ohio State, Washington and Central Florida at 10 each.
Joining Notre Dame at 9.5 are Michigan, Oregon and Texas.
Where the 9.5 regular season wins projection primarily has the gray area is the three road games versus Georgia (Sept. 21), Michigan (Oct. 26) and Stanford (Nov. 30) Notre Dame has not defeated a top-5-ranked team, which will be Georgia, on the road since 2005 (Michigan), has lost at Michigan on seven on of its last eight visits, including four straight, and has fallen at Stanford on five consecutive excursions there since 2009.
Capturing two out of three there this year would at least make Notre Dame a College Football Playoff contender again, while 3-for-3 could well lead to an invitation provided there are no slip-ups at home against a relatively down seven-game home slate.
Here are the rankings of seven well-recognized outlets, with the 2019 opponents also listed. Georgia is the overwhelming No. 3 pick in every poll except ESPN, where it is No. 4.
SI.com: 5th— Georgia (3), Michigan (7), Virginia Tech (25)
ESPN: 6th— Georgia (4), Michigan (9), Stanford (20)
Sporting News: 8th— Georgia (3), Michigan (10), Stanford (21)
CBSSports: 9th— Georgia (3), Michigan (10), Virginia Tech (24)
Athlon: 11th — Georgia (3), Michigan (8), Virginia Tech (21) — with Stanford and Virginia among the "15 to watch."
The Athletic: 11th— Georgia (3), Michigan (12), USC (24)
USA Today: 13th — Georgia (3), Michigan (7), USC (15), Stanford (18)
2019 Schedule
Sept. 2 — at Louisville (2-10)
Sept. 14 — New Mexico (3-9)
Sept. 21 — at Georgia (11-3)
Sept. 28 — Virginia (8-5)
Oct. 5 — Bowling Green (3-9)
Oct. 12 — USC (5-7)
Oct. 26 — at Michigan (10-3)
Nov. 2 — Virginia Tech (6-7)
Nov. 9 — at Duke (8-5)
Nov. 16 — Navy (3-10)
Nov. 23 — Boston College (7-5)
Nov. 30 — at Stanford (9-4)