SPECIAL OFFER: Get a FREE t-shirt when you join BlueandGold.com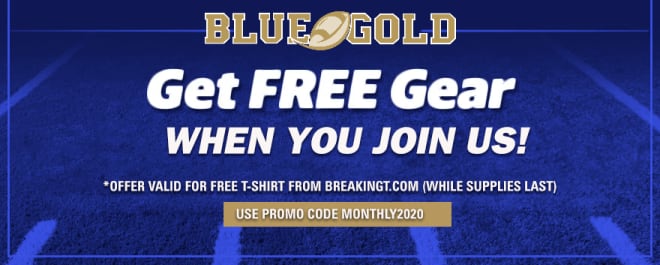 Rivals will send new monthly members a coupon for a free t-shirt at BreakingT.com (up to a $28.00 value). Use Promo Code: Monthly2020
Visit the sign-up page, make sure Notre Dame is selected as your favorite team, and enter the promo code Monthly2020 to begin your new membership!

IMPORTANT TERMS
* Be sure to have an updated email address in your user profile. We will email you the store code.
- This offer cannot be combined with any other promotion on Rivals.com
- Please allow up to seven days for delivery of the store digital gift code.
- Offer is valid while supplies last.