2021 WR Liam Clifford Ready To Get Closer Look At Notre Dame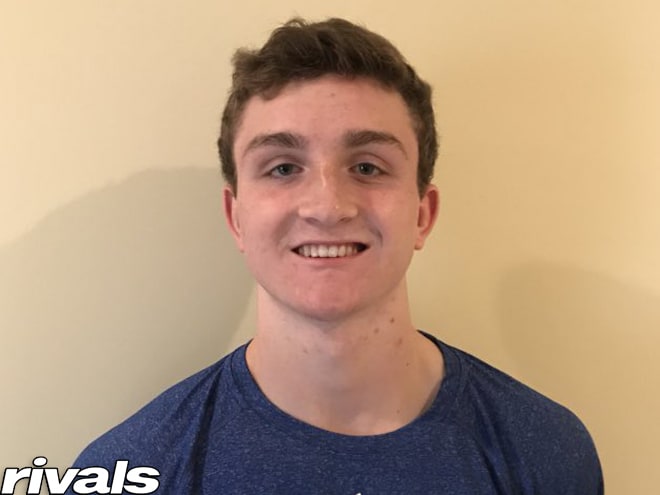 On March 30, Notre Dame will host Liam Clifford, a 2021 wide receiver from Cincinnati St. Xavier.
The 6-foot-1, 190-pound Clifford said he started communicating with the Irish coaching staff, mainly defensive line coach Mike Elston, earlier this year, and was eager to make a trip to campus.
"Coach Elston came to our school back in January and I've gotten to know him a little bit," Clifford said. "We talked on the phone a little bit and I knew I wanted to go visit, so we set up a visit last week. We're all really excited."
Clifford has been to Notre Dame a few times before, but just as a casual observer for some football games. This time around, Clifford will be on a recruiting trip, and said he's looking forward to getting a close look at how the Irish operate.
"I've always been interested in Notre Dame," Clifford said. "One of my cousins went there, so I've been to some games. It seems like a really fun football atmosphere and really fun school overall. I'm excited to see it more in-depth and see what Notre Dame is really all about."
Having been to campus on a few different occasions, Clifford said he's plenty familiar with Notre Dame from both an academic and athletic standpoint, and is impressed with the history surrounding both.
"Everyone knows Notre Dame is a great school," Clifford said. "From a football standpoint, they obviously went to the playoff last year and had a great season. They've had a lot of great players come from there, and all-around it seems like a really well-rounded school. That really catches my eye."
Clifford, the younger brother of Sean Clifford, a four-star Penn State signee in the class of 2017, currently holds offers from Michigan, Cincinnati, Pitt, and Toledo.
If Notre Dame decides to eventually join that list, the Irish should be a top contender for the Ohio talent.
"An offer from Notre Dame would be huge," Clifford said. "That would definitely be up high on my list. I'd be really excited if they were to offer me and I'm excited to head up there."