2021 Safety David Daniel Excited To Land Offer From Notre Dame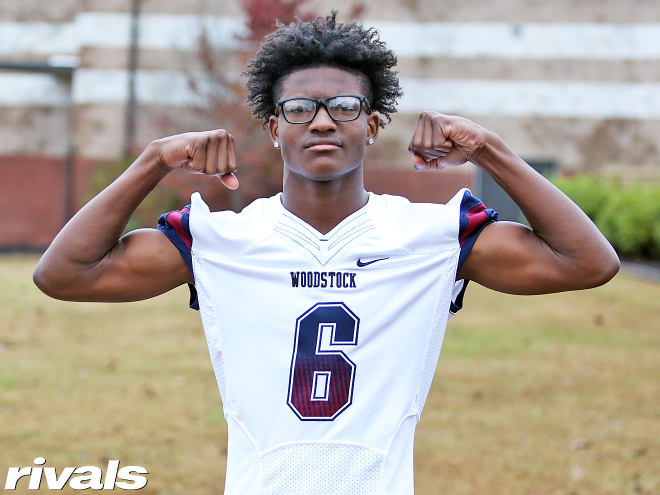 On Monday, Notre Dame extended an offer to 2021 safety David Daniel of Woodstock (Ga.) High.
The 6-foot-2, 185 pound Daniel said he was fired up to add an offer from Notre Dame to his list.
"I was grateful and honored," Daniel said of receiving the offer from Notre Dame. "I know Notre Dame has a big time program with a lot of history.
Safeties coach Terry Joseph was the Irish staffer that offered Daniel, and the two reportedly hit it off.
"I was able to have a great conversation with Coach Joseph who offered me," Daniel explained. "He was cool and we had a good talk."
Being in Georgia, Daniel is far away from South Bend and admittedly doesn't know a ton about the Irish, but is at least familiar with the background of the program and the university.
"I don't know too much about Notre Dame, but I do know they have a good football program and a lot of history," Daniel said. "I hopefully will get to learn more about them."
With an offer on the table, Daniel said Notre Dame is definitely on his list of potential visit destinations.
"I would like to visit and hopefully I will get a chance," Daniel said. "I want to be able to see the facilities and how they train and practice."
It's early in the recruiting process for the Georgia talent, but he's already got a strong offer list including Florida, Georgia, LSU, Miami (Fla.), Michigan, Michigan State, South Carolina, Wisconsin and others.
Daniel said he's just beginning his evaluation process and is hoping to see several schools before the season starts.
"At this point, it's early and I am still evaluating all schools," Daniel said. "All the schools that I have visited have been great."
Going forward, Daniel said there are a few specific factors he'll be focusing on when it comes to looking for a future home.
"Connection with the coaching staff and family atmosphere," Daniel began. "And how I can be developed in both football and for life after football."