2021 OL Tommy Brockermeyer Planning To Visit Notre Dame After Offer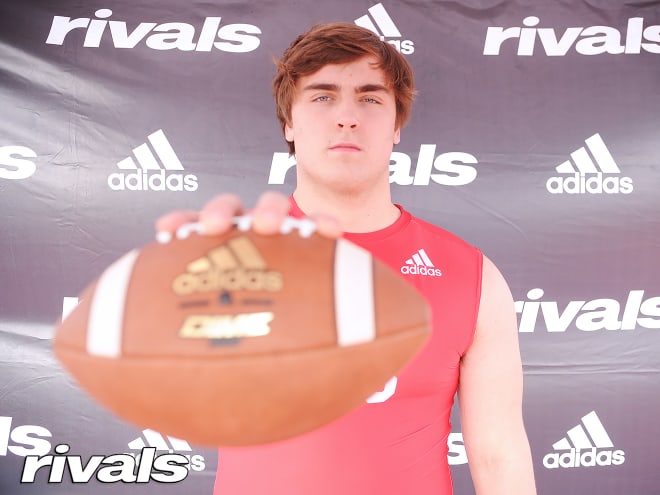 Fort Worth (Texas) All Saints Episcopal School offensive tackle Tommy Brockermeyer is a name to know in the class of 2021.
At 6-foot-6, 260 pounds, Brockeymeyer is a highly touted prospect, and Notre Dame jumped in the mix with an offer earlier this month.
Brockermeyer said he was ecstatic to learn Notre Dame was interested in him.
"It was just awesome," Brockermeyer said. "I was so happy because Notre Dame is just a great place to go. There's a lot of tradition there and it's an offensive line factory."
The Texas talent said he's known about Notre Dame for a while, and is a big fan of the history surrounding the university and the football program.
"The thing that sticks out about them is their tradition," Brockermeyer said. "They have such a rich history. When you think about college football, one of the first teams that pops up is Notre Dame. They've been around for so long."
Of course, being an offense lineman, Brockermeyer is well aware that Notre Dame's prestige along the offensive line is better than most.
"That was one of the first things I thought about," Brockermeyer said. "The last decade, they've had so many offensive linemen drafted to the NFL. They produce NFL linemen."
Brockermeyer's recruitment is off to a huge start, with offers already on the table from Auburn, LSU, Michigan, Oklahoma, TCU, Texas and several others.
With offers coming in almost daily, Brockermeyer said he's already outlined the specific things he's looking for in a future football home.
"Offensive line development is one of them," Brockermeyer said. "Also who my coach is going to be and the strength program."
Notre Dame would seem to fit those criteria, and Brockermeyer said a trip to South Bend will be a priority going forward.
"Definitely," Brockermeyer said. "I'm not sure when, but I know I'm going to visit there at some point."